A tech guy? Possibly facing trouble to write down your skill on a single page CV. Well, you're not alone, there are many people in tech who face trouble putting through a CV together to showcase themselves in a job interview, you may need not worry, here's a walkthrough with tips on how to put together a masterpiece on a single page
Tip 1: Tailor your CV to the position you are applying for
Get into a habit of proofreading your CV (many times) and only focus on weeding out what isn't necessary for each job you are applying for. As an example, you applied for a job that mentioned clean code in the job and so under a section called "self-study" you could include a study like Clean Code book by Robert Martin.
Tip 2: Showcase your Tech Stack
Make a list the stack under a previous project that you have worked on. Alternately you may display your projects on GitHub. You could also include a section in your CV called "self-study" where you could list the courses, books, and podcasts that you have used to teach yourself about software development. 
Keep in mind to not include the whole list, only those that you think are necessary for the position you are applying for. Always remember the principle stated by famous Steve jobs, "Less is more" and apply it every time you appear for a job interview.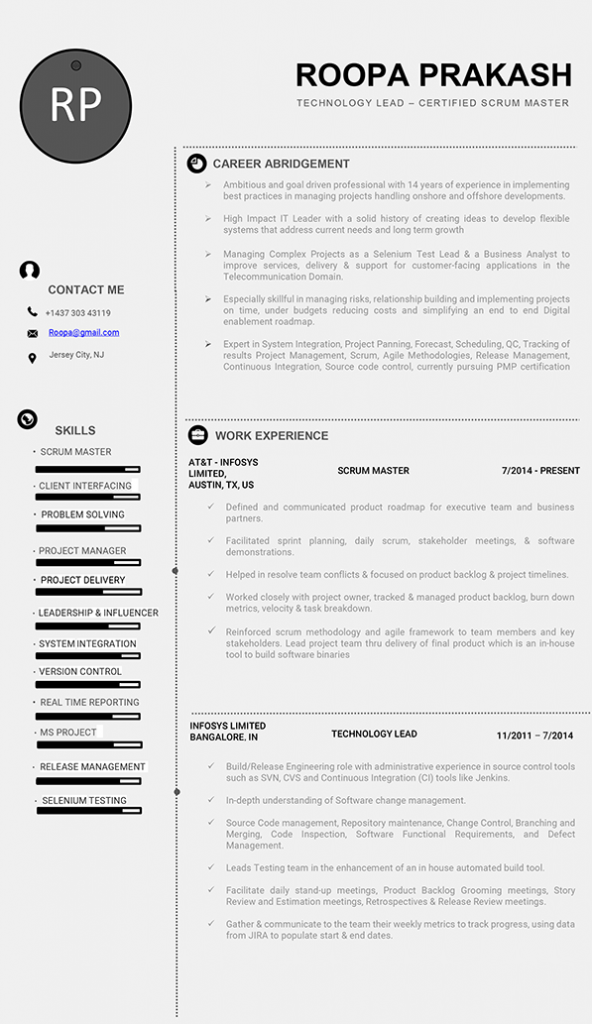 Tip 3: Use Action verbs to demonstrate your experience
Examples: "implement", "applied", "improve", (Stanford University, CA has a more extensive list). An example of what should be in your CV can be stated as "Ensured quality with the unit, integration tests and applying TDD".
This demonstration helps you account yourself to be a 'credible' resource, as and when you are hired, telling your recruiter that you've done it. This carries a different impression in your interview and gives you an edge over the other candidates who applied for the job.
Tip 4: Include your interests.
This will give you something to talk about during the interview and it is your chance to showcase a bit of personality to your recruiter. Be specific if you can, try not to include interests like, watching Game of Thrones or playing PUBG, try to be specific and include only the interests which are relevant to your job title. For example, your CV could have "reading fantasy and non-fiction book". A candidate gets his CV written through us actually got asked at different interviews, which book he was read(For those of you who are interested, the answer was Morning Star and it was awesome!)