There are times when candidates have the opportunity of landing up to be a better salary package. Unfortunately, they don't opt for. Why? Each of them has a unique reason for it, while some state that they are satisfied at that moment, but later realized that it wasn't a fit. While others say that they carried the fear inside as they might lose on what they were offered. One needs to realize this: Your worth is what you get paid for. And further, negotiating over a compensation package is an essential part of a job search.
And the way you decide to handle your salary negotiations may prove to be critical to successfully closing the deal or just bump off your career. Both from your side as well as from the side of your potential employer.
Here's a list of 7 tips that may help you improvise your negotiation skills for next potential job offer,
Be Prepared
Know upfront all the elements that are or might be included for your compensation package, and not just your annual base salary. Make sure that you communicate the bonuses that you desire to be entitled to, representation allowances that you should receive or details about your health and pension plan before an offer is finalized in you head.
There is no room to pull any of those 'forgotten' items out of your head once the offer is in front of you.
Don't Use an Ultimatum
Tempting as it may be to use one job offer to escalate another one to 'increase the price', employers don't like to be put hostile. Just think once, if this is really the job that you desire, why would you make your future employer believe that there is competition with others? Make your mind thorough through the basic work ethics, this would help you land up better in career.
Focus on Your Task
Your long-term satisfaction from a job depends less on getting your negotiation right and more on getting the job right. The roles associated with a job, the team that you will join and the leadership displayed by your future boss, the work environment, etc are much more important than the particulars of a received offer.
The salary negotiation starts off by knowing that this is the right job for you and clearly transmitting this message to your future employer. Your focus would help you gain clarity over the tone set during the interview session.
Be Open-Minded & Honest
It's obvious that you are looking for a salary increase when you decide to change jobs. Nevertheless, it is not necessary to include that desired increase into your current salary to your future employer.
Some employers will ask for the current proof of salary that you claimed during the session. If that happens and you have been dishonest about your current package/salary, you are hung out to dry and there is a huge chance that the potential job is lost. So, never ever make a false statement just get to that 'X' level of monthly income.
Don't Negotiate Just For the Sake of it
You need to resist the temptation to prove that you are a great negotiator during interviews. You are not on an Indian marketplace where they enter as low as possible and you try to aim as high as possible. Determine whether battling it out over 1000 INR gross per month will truly make the difference to you or your lifestyle or not.
Be Realistic with Approach
I agree that preparing yourself for an offer is quite an analytical exercise for your mind. The approach requires you to compare your current offered salary with the benchmarks and compensation guidelines the company uses to grade its employees. Usually, an increase will be added to make the offer attractive but the increases of 15 to 20% over packages are rare to find.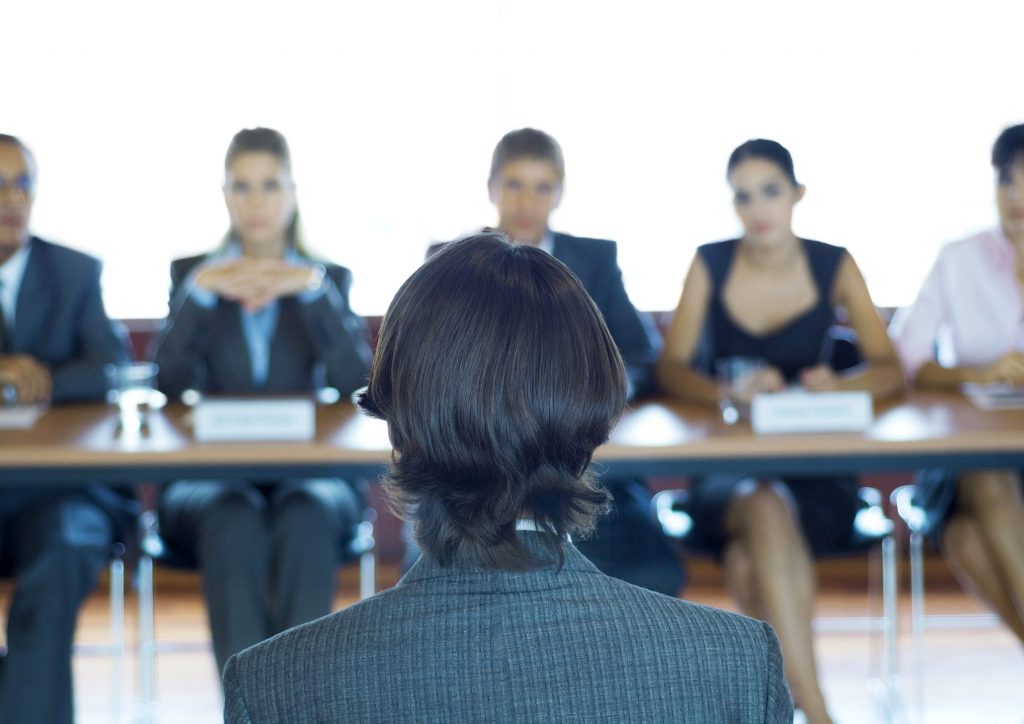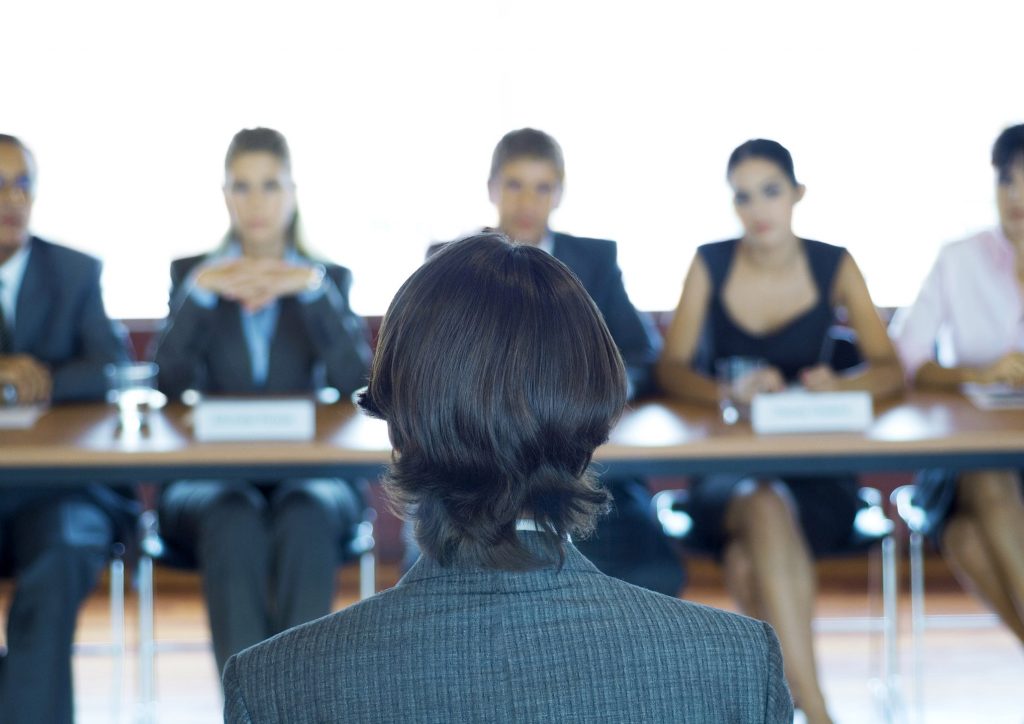 Executives sitting at the conference table, looking at the man in the foregroundExperience shows that offers tend to be well balanced, offering you fair compensation for the results that you will have to achieve while at the same time leaving some space for future increases to be incorporated.
When you work through a recruitment agency or a head-hunter for a job search. You may use them as an intermediate to test the waters and to check how much room there is for negotiating the terms offered to you.
Keep a Broader Perspective
Much of your satisfaction from the job will come from other factors that you can negotiate — perhaps even more easily than salary. Don't get fixated on just money. Focus on the other areas of the entire deal as well: commute time, the possibility to work from home, flexibility in the working hours, opportunities for growth and promotion as a candidate, learning potential and so forth.
Obviously, you desire to get the offer that you believe you deserve. But to successfully close the deal, you need to find the right balance between the content of the job, key roles and the financial gain that you want to get over it. I hope that these 7 tips to negotiate a job offer will allow you to professionally secure better opportunities in the career space.